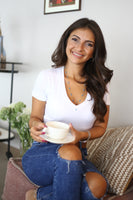 Hi, I am Mirna
I am a licensed dietitian and mother of 8 year old Karim. My mission is to spread nutrition information to new parents. Information I couldn't find easily myself when I needed it with my son.

I couldn't believe how hard for me even as a dietitian it was to find information that is practical and not conflicting!
 This confusion lead me to my mission to simplify nutritional information for a healthier generation and stress-free mealtimes.

I have done the research as an obsessed mother who wants the best for her child does, tried it, perfected it, and made it into easy to follow information and courses. 

My courses for parents are easy, practical, tested and proven. Most importantly, they are based on the latest scientific evidence.

I have helped parents clinically for years and have worked with nurseries and schools for nutrition education and menu development. I have also given nutrition education in pediatric conferences, trainings for hospital staff such as Al-Jalila Hospital, provided education for governmental entities and companies such as The Executive council. I have been blessed to win a TImeOut Kids Award for my work with children.
I also spread awareness in the Press about healthy living such as Gulf News, MBC, Khaleej Times, Al-Arabiya, El-AAn.
Are you wondering if I have a great course for you? You can see them here.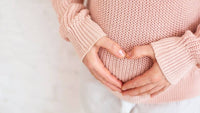 Introducing The Mom Nutrition Membership and Tribe
Are You Ready To Get Access To All the Needed Information from Pregnancy Until Childhood?
This membership will help all parents regardless of which age their child is in (starting from pregnancy)
Give your child the best possible nutrition
>> Ask questions in the discussion and live monthly Q/A zoom sessions.
>> Receive recipes and ideas to try.
>> Be part of a like minded community of parents.
>> Get the latest workshops and updates on child nutrition.
You and your child will never regret this.
I am ready
Featured on/collaborations